Well, it's been a really stressful week for our servers! We didn't expect such a quick growth in such a short period of time, which resulted in slow browsing and delayed account processing. We're glad to say that we've successfully added additional servers during the weekend, which should eliminate the load. Just to give you an idea, our servers process over 8000 trading accounts!
Now to the more  interesting part of this post:
We've added 2 new highly requested features :
1. The ability to save an image for each of your trades in the history, allowing you to keep an exact record as to why did you enter, exit, lose or profit on a particular trade.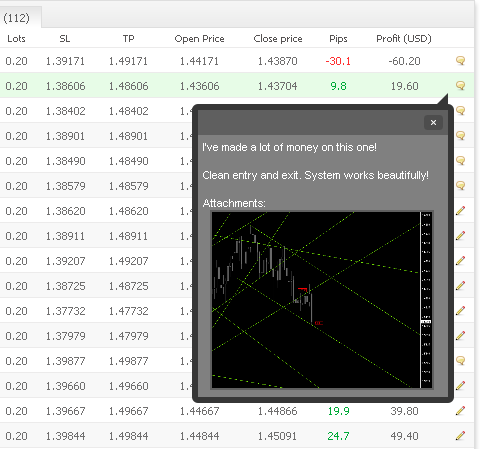 2. Multi-portfolios – We're aware that most users have multiple demo/real accounts and it's hard to keep track of all of them. Now you can group your accounts into specific groups, for example demo and real.

Once you create and move an account to a specific portfolio, you will see the group in your portfolio menu, giving you a quick access to your accounts.
(After adding a portfolio, click the 'Back to Accounts' button and use the new combo to assign an account to a specific portfolio).
Have a great trading week!
The Myfxbook Team.