Minor fixes:
Recent discussion now links to the correct page instead of the first page.
Our system now supports the trade corrections made by Oanda, for Oanda accounts.
Support for large amount of trade records for Oanda accounts.
Links are now supported and clickable in posts.
Several new features were added:
Dashboard now updates the content automatically every minute.
Trades are now sortable by every column (open trades, orders, and history tabs).

Advanced statistics now include the average win and loss (pip and $) and total profit.

(MetaTrader 4) Open trades tab shows pip values and total sum of current open trades in pips, $, and swap.

Pips metrics added to the chart (daily total).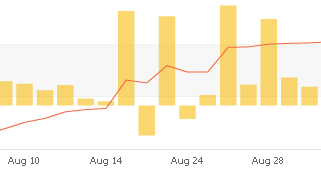 Sizing metrics added to the chart (daily total) – lots for MetaTrader 4, and units for Oanda accounts.  For existing accounts,  sizing is private by default on your system page.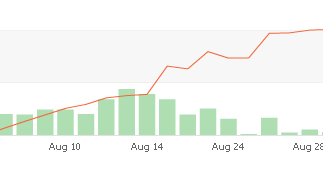 Equity is now visible in percentage (MetaTrader4).

Another method for yield calculation was introduced. You can read about it here.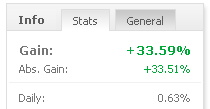 Help section was rewritten.
Since we have added new metrics which haven't been calculated yet for existing accounts, accounts will be recalculated (MetaTrader accounts as soon as your publisher will send a statement file, Oanda accounts as soon as a fresh history link is provided).
Some Oanda accounts might be affected by the changes, so if you see some discrepancies, please delete and re-add your account.  Thank you for your understanding.
Have a great trading week!