This has been a long week for us!
Many bugs were reported and fixed, and several interesting suggestions were recieved which we have already started to work on.
We would like to thank all of our members for helping us to improve our platform, and please do keep reporting the bugs we've missed.
We would like to present the first major feature we have just released (special thanks goes to Elkart!): Automatic twittering of your trades!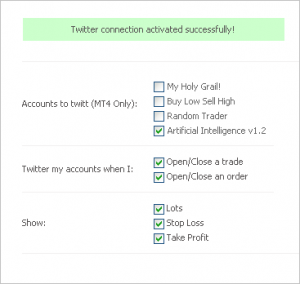 All you have to do is enable twitter in your settings tab, select the account you want to twitt, and every trade or order you'll make in your MetaTrader 4 platform will be published on your twitter account automatically.
Another update you might notice is in the settings' account tab – you can now delete your system: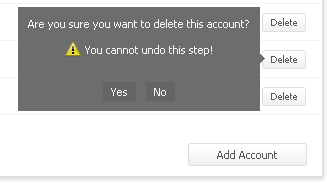 Do note however that any deleted system's data is  not recoverable.
As always, happy trading!
Myfxbook team.