Our first ever live forex contest has ended and winners are:
As this was a contest with live funds deposits by the competitors, it was very interesting to see the difference in trading behavior vs demo accounts. As expected, returns weren't as high as with demo accounts but nevertheless, were impressive.
Looking at the contest's analysis which can be seen here https://www.myfxbook.com/contests/live-forex-contest-fidelis-capital/32/analysis we can see that 7.1% of accounts were profitable, 32.9% of account were losing and 60% of accounts didn't trade. Winners had a 66% winning rate vs 56% of losing traders, while avg pip win of winners was 350 pips vs 80 pips of losing trades (almost x5 times larger).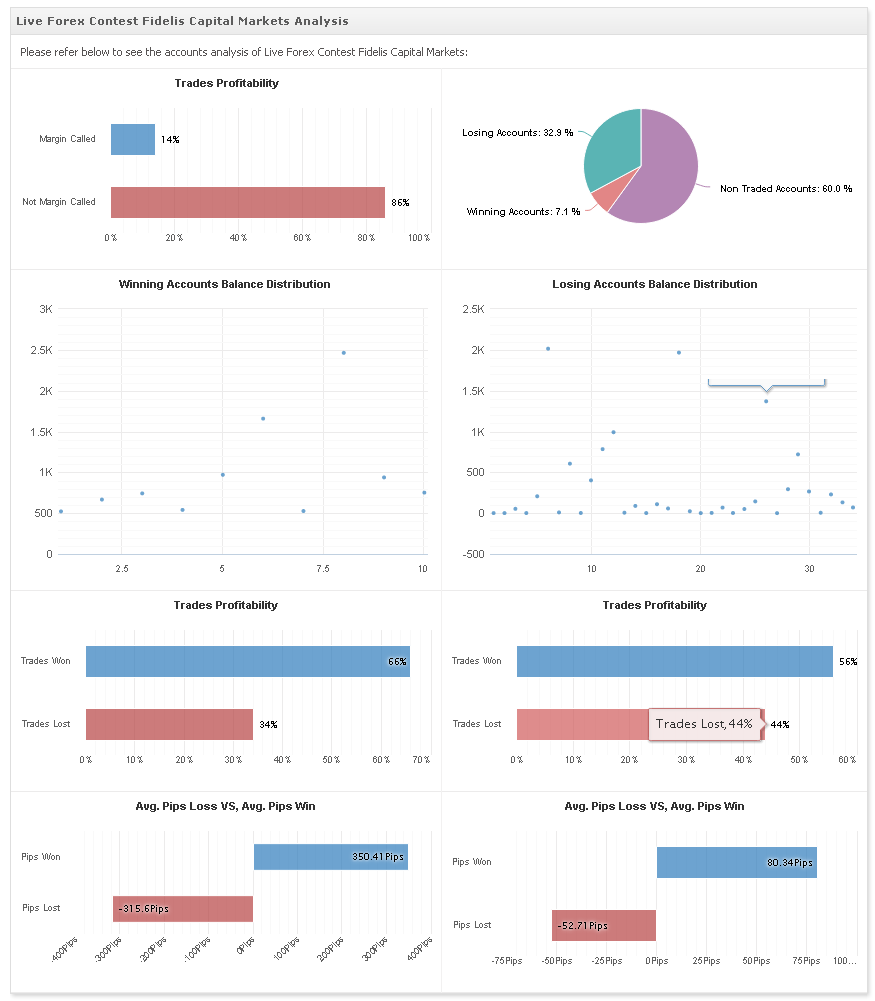 Hope you had a good time competing against the rest!
Have a great week ahead,
The Myfxbook Team.