Here the contest results of our 3rd contest: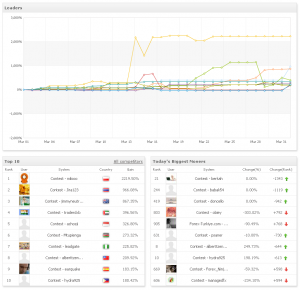 As you can see, although the first place was far away in the lead, the 2nd and 3rd places were very close.
After 30 days of trading, 45% of accounts got margin called.  Here's the profitability breakdown: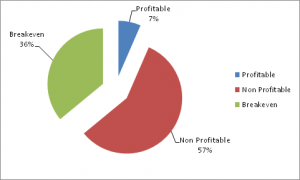 And who are the winners?
In the 1st place, with a 2219.5% return,  Contest – milooo.
In the 2nd place, with a 966.08% return, Contest – Jira123.
In the 3rd place, with a 867.35% return, Contest – jimmyneutron88.
Winners, you will be contacted by FxOpen to claim your prizes.
We'll be launching another contest soon, so stay tuned!
Happy trading,
The Myfxbook team.