In an effort to help you navigate your way among the great amount of topics and spot quality topics (and inform others), we've devised a rating system which will allow you to rate each topic: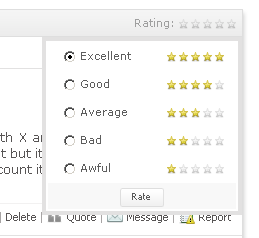 Also, the dashboard has received a face lift – the recent topics box will now show 6 discussion areas at once, to provide you an instant look at the community's discussions without actually going there to check it: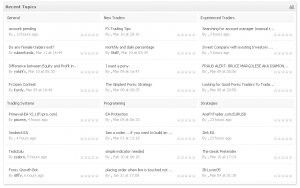 Another Feature added is the option to choose which portfolios to include in the dashboard accounts window. For example if you have a portfolio of demo accounts, real accounts, and old accounts, you may wish to hide the old accounts as there's no point of showing them:

We're working on some very exciting features which should be ready within the next few weeks so stay tuned!
Regards,
The Myfxbook team.