We're happy to announce the winners of our latest contest winners https://www.myfxbook.com/contests/forex-contest-squared-financial/23:
(Gains are a snapshot of the time the contest has ended).
1st place – 14,248%, winning a $3,500 prize – Contest – 1RF4N
2nd place – 5208%, winning a $1,000 prize – Contest – pipmasta
3rd place – 850% – winning a $500 price – Contest – skalavox
Important to note that several top accounts were disqualified for multiple accounts under different identities.
Unlike previous contests, almost 50% of the accounts were margin called which can be explained by the trending market. Profitability of winning and losing accounts was similar, roughly 70% win/30% loss, yet average win for winning accounts was 7 pips versus an average of only 2 pips win for losing accounts – traders who were on the wrong side of the trend couldn't let their winners run.
The complete contest analysis can be found here: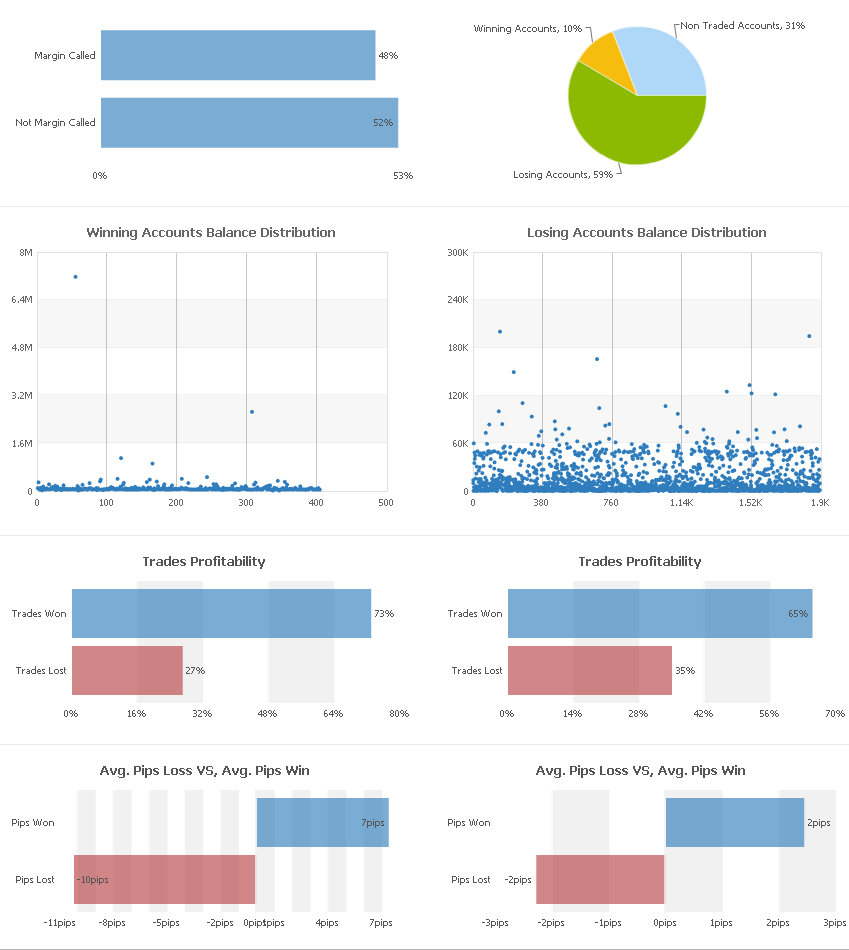 Have a great week ahead!
The Myfxbook team.