As the leading social forex analytical service, we always work hard to add features which improve the analysis capabilities of your Forex trading account, however this time around, we're improving the social aspect of Myfxbook 🙂
This is a feature that has been asked since day one and we're very excited to add this capability to Myfxbook – a real time chat!
You now can have your own contact list which you can access by clicking the bottom (new) chat icon:

Clicking on a username in the contact list will open a chat window: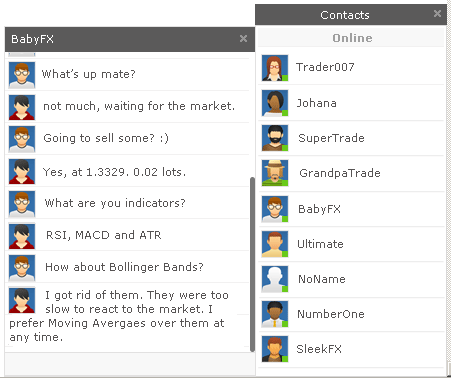 This new contact list and real time chat will help you to keep in touch with your contacts and chat with them in real time whenever they're online – you are able to chat with multiple contacts simultaneously!
To add a user to you contact list, simply go to a user's page and click the new 'Add Contact' button: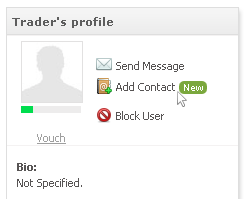 If you have any suggestions or feedback, as always, let us know!
Wishing you a great week ahead!
The Myfxbook Team.