We're happy to announce of a new section called Liquidity – as many users asked, we've created a real time liquidity chart based on the data of multiple brokers and currencies: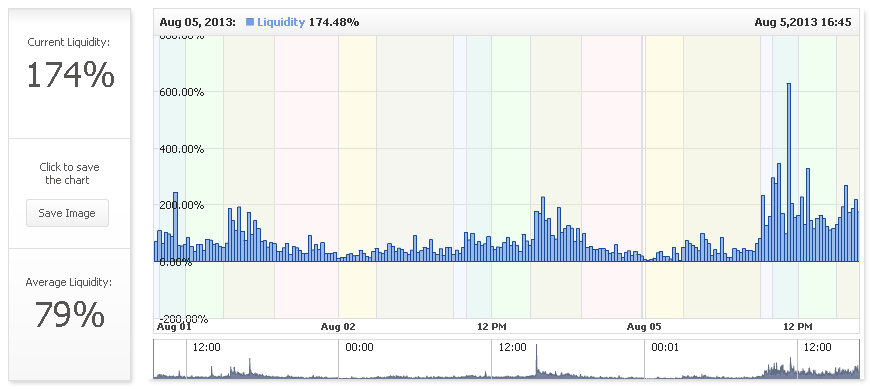 The liquidity chart provides a very quick way to analyze and estimate the current forex market liquidity and also compare the liquidity averages of different sessions.
Another update is the addition of Pepperstone to AutoTrade!
You can now open an account with Pepperstone to have it automatically traded with AutoTrade.
We have many exciting features coming up in the next few weeks so stay tuned!
An important update regarding the latest contest; As a general rule, we try to look for a big variety of contest sponsors to be able to accept all traders so no one left out of the competition, as not all brokers can operate all over.
This failed us with our latest sponsor, Andromex. They have disappeared before delivering the prizes to the winners (website is down and phones are disconnected). Obviously all of the competitors worked very hard (especially the winners) so just to let you know that we are doing all we can to track down the broker and hopefully to have some news soon.
Wish you a profitable week ahead,
The Myfxbook Team.