We're excited to release another unique Myfxbook section – Forex Volume: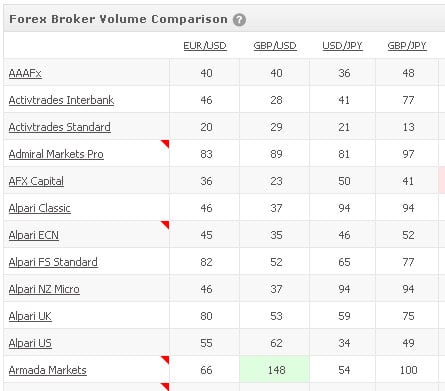 Clicking on a broker, will reveal a real-time volume comparison chart:
Clicking on a specific volume value will lead you to a real-time volume chart of that specific currency and broker in question for the last 48 hours.
Just as with the spreads section, you'll see volume session averages below the chart, brokers with higher volume, a volume chart with economic events, ability to save the volume chart and also analyze volumes in real-time for different time-frames by zooming in and out of the chart.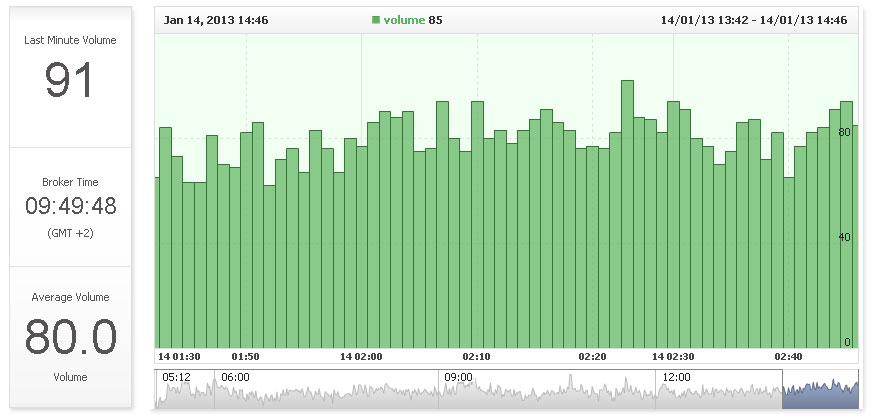 Up until now it was impossible to know and compare volumes of different brokers. Why would one want to do that you may ask? The answer is that higher volume means higher liquidity which translates to lower (or better) spreads.
Now you can view and compare forex broker volumes in real time for over 80 different brokers! You can see which brokers have the lowest volumes and which ones have the highest volumes for over 100 different currencies.
Another cool feature we've added is tick charts in the market section, on the right:

Like the new features? Want us to add another section? Let us know by commenting below or sending us a message.
Have a great week,
The Myfxbook team.