We're proud to present the first (and super cool!) features for 2013 🙂 :
Real Time Notifications
The login panel got upgraded and now you have a real-time activity and messages notifications!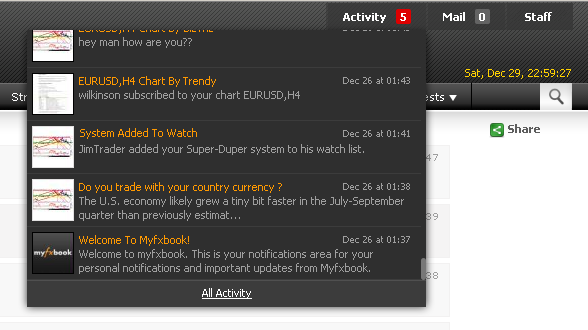 No matter which section you're currently viewing, you will receive in real-time a notification on anything related to your account. You can preview the notifications in the login panel quickly or go to the section in question using the links at the bottom of each pop up window.
Forex Economic Calendar Widget Upgrade

Looking for a free and most sophisticated economic calendar widget? You just found it! 🙂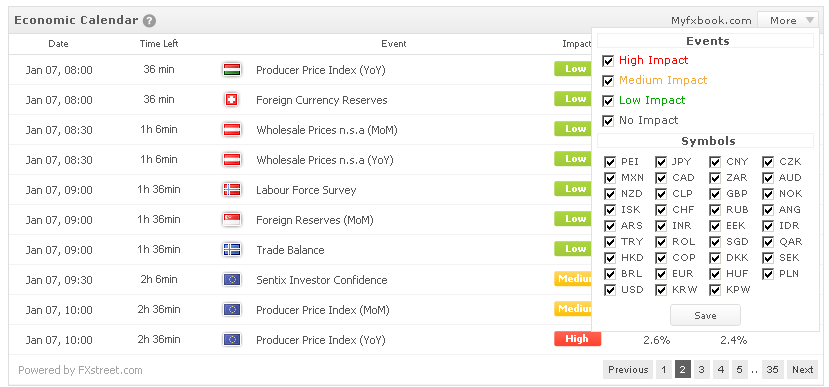 We've added all of the available options you can see in our Forex Economic Calendar to our free widget – you can use it on your blog/website and it will have identical advanced features (except for the email notification feature) which will help you provide extra content for your visitors. To add the widget, please go here: https://www.myfxbook.com/widgets#widget_calendar
Wish you a great 2013 ahead!
The Myfxbook Team.