Today we've added another section called Market! It shows over 50 different currency quotes in real time in a table format, along with a change indicator to quickly assess today's direction: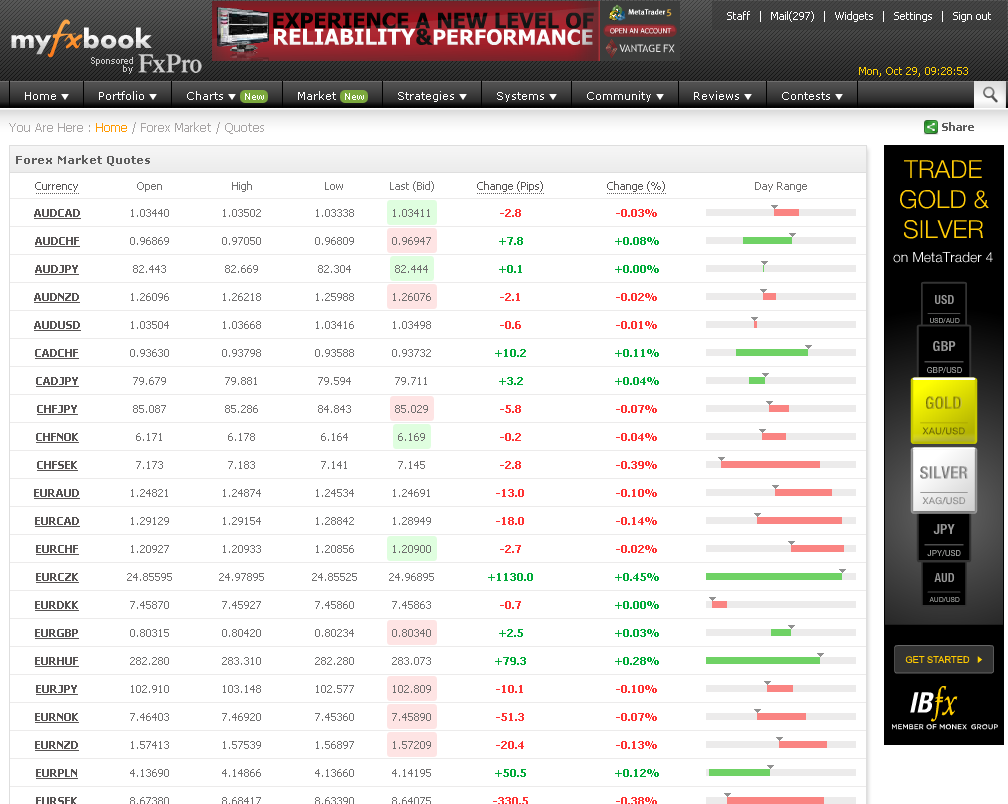 Clicking on a specific currency will get you to the currency's page which includes a chart and a change indicator per each time frame: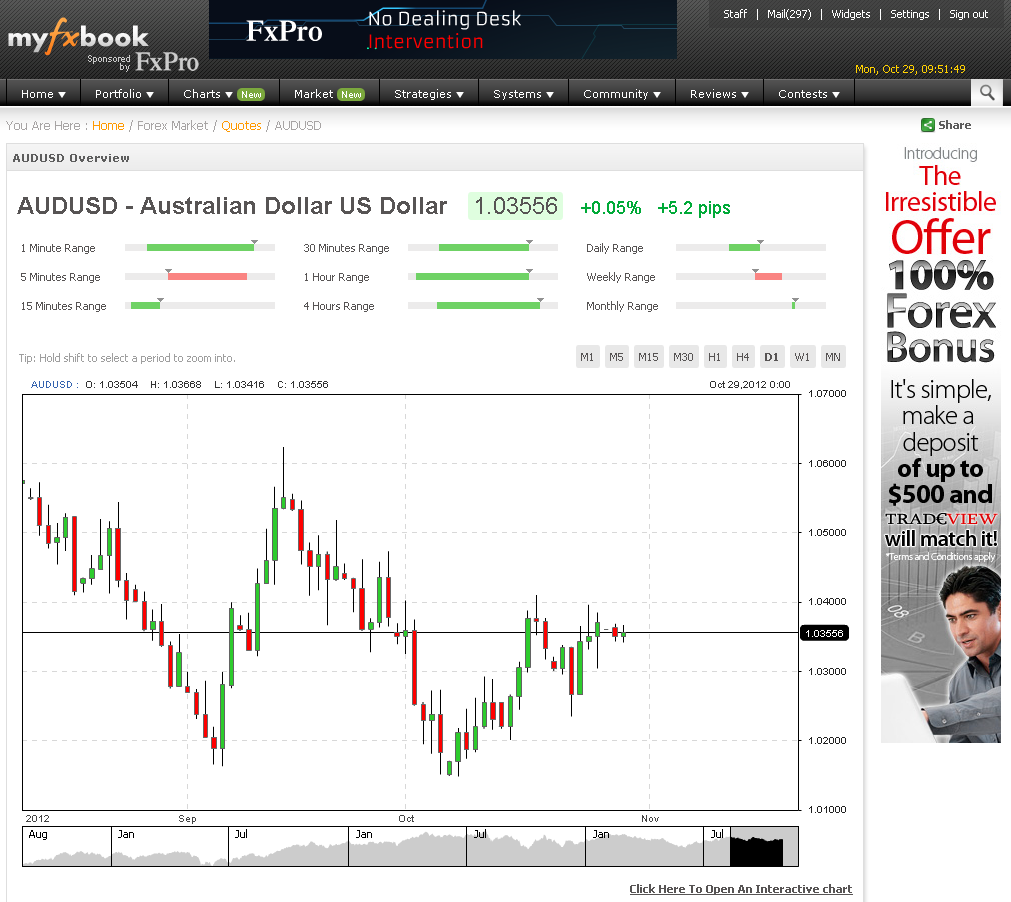 Please let us know of any feedback you may have about this section or suggestions for additional pages.
Regards,
The Myfxbook team.