Due to many requests, we've added another widget which includes all of your public systems, for example: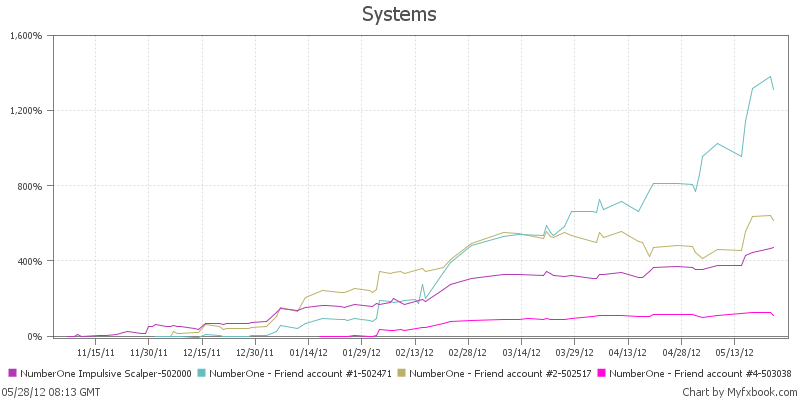 You can find the new widget in your widgets area https://www.myfxbook.com/widgets
Also, we've added even more brokers to the spreads engine, which now covers the real spread of 68 brokers! (to see all of the brokers, click the 'more' button at the top of the spreads table).
Have a great trading week!
The Myfxbook team.