We're very happy to announce the implementation of iPhone and iPad supported charts – this has been asked for quite some time now and it is finally done – except the browser and spreads section, all charts can be loaded on your iPhone/iPad devices without any issues: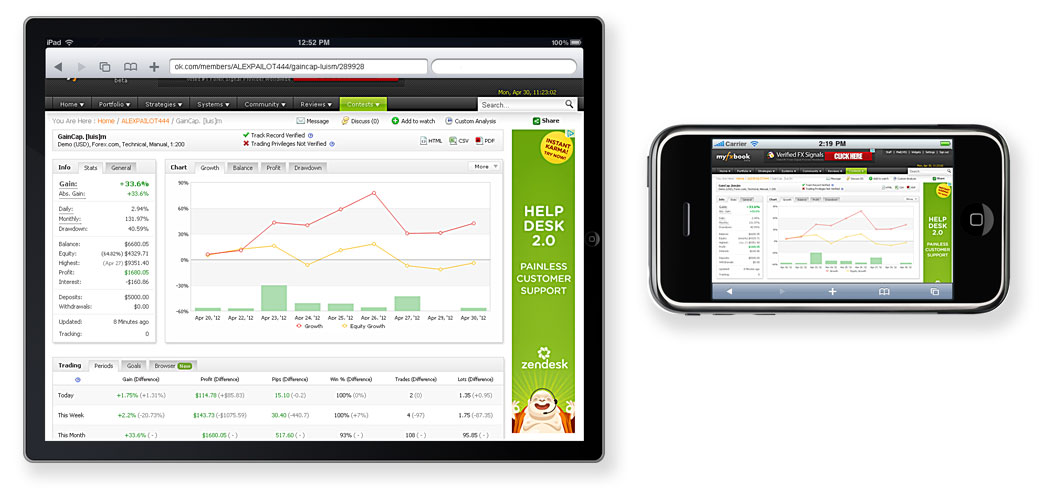 Also, we've added a new real-time news widget which you can implement on your blog/website in a few seconds (can be found in the widgets section):



By the way, if you haven't noticed yet, we've opened the registration for a brand new trading contest, sponsored by FXCM. There are $5,000 in total prizes, so if you haven't registered yet, you can do so here: https://www.myfxbook.com/contests/trading-championship-may-2012/8/rules

Wish you successful week ahead!
The Myfxbook team.