Today we've added new charts to your tool box – Duration: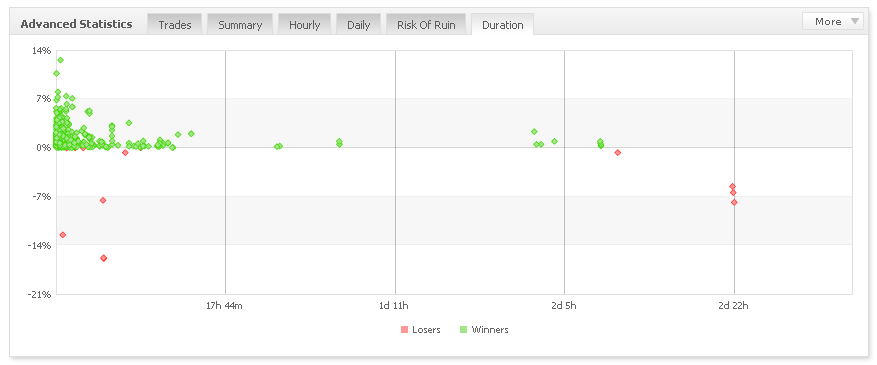 The new charts can be found in the advanced statistics window, under the 'Duration' tab.
The charts include 4 duration analysis options:
Looking at the new charts will help you quickly evaluate and characterize the trading system (long terms, intraday, or scalping) and its consistency.
Oanda users – please keep in mind the current method of connecting to Oanda accounts will stop working on January 31st (tomorrow) as discussed here: https://blog.myfxbook.com/2011/01/03/oanda-accounts-will-not-be-supported/ To keep using Myfxbook with Oanda accounts, you'll have to use their MetaTrader platform.
Have a great trading week!
The Myfxbook team.