Some new features have been just added:
Community Outlook API
The community outlook data can now be retrieved using our API to create your custom widgets, MetaTrader indicators or even MetaTrader experts.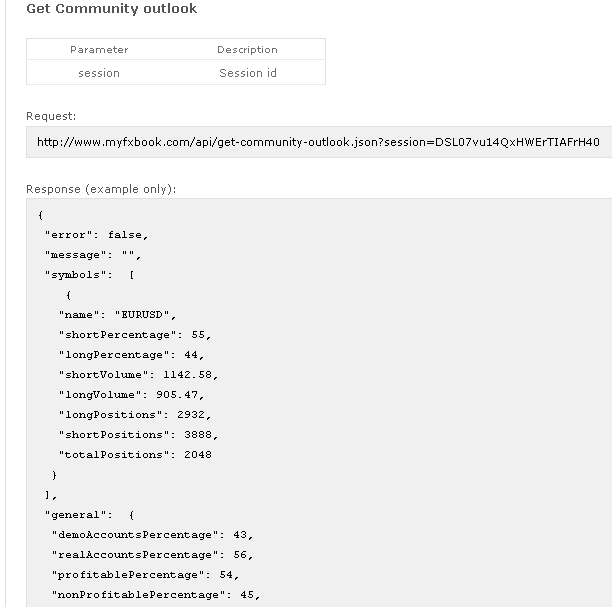 Recent discussions
A page showing all recent discussions allowing you to browse through all of the recent discussions, ordered by date.
You can access the page using the 'Home' menu dropdown, or by clicking the 'All' link in the recent topics window:

Myfxbook EA With Proxy
We've created an initial version of our EA with a proxy option – if you would like to help us test it, please send us a message.
Block User (User Page)

You can now block a user from sending you private messages. A blocked user will not be aware that he's blocked.

Report (Inbox)
You can now report private messages in case you feel the message is abusive, promotional, or just shouldn't be there.

Contest Update
Well, it's already 1 week in, and as you've probably noticed, a lot of traders are over leveraging themselves to be ahead while ending up margin called. The key to winning the contest is consistency – don't try to make the highest return, but try to be consistent with profits.  So how many are profitable by now?
As you can see, only 20% are profitable, while 80% are not. Out of the 80% non profitable traders, 40% were already margin called.
The leaders are currently Pawel with 541.50%, SpyfratFXOpen with 384.99% and imam with 327.69%
There are 3 more weeks to go, so trade carefully and successfully!
Happy trading,
The Myfxbook team.