The recent manual trading contest sponsored by GDMFX has ended and top 6 traders to win the prizes are:
1st place – Contest – SGfx2017 ending with 7805.00%, winning $4000
2nd place – Contest – Kahatafx ending with 7020.00%, winning $2500
3rd place – Contest – Hung25 ending with 5911.00%, winning $1500
4th place – Contest – Roma666 ending with 5318.00%, winning $1000
5th place – Contest – yangyang ending with 5013.00%, winning $600
6th place – Contest – allhail ending with 4965.00%, winning $400
Looking at the results, it is noticable that manual trading shows much more consistent trading and as such, competitors were evenly distributed along the performance axis.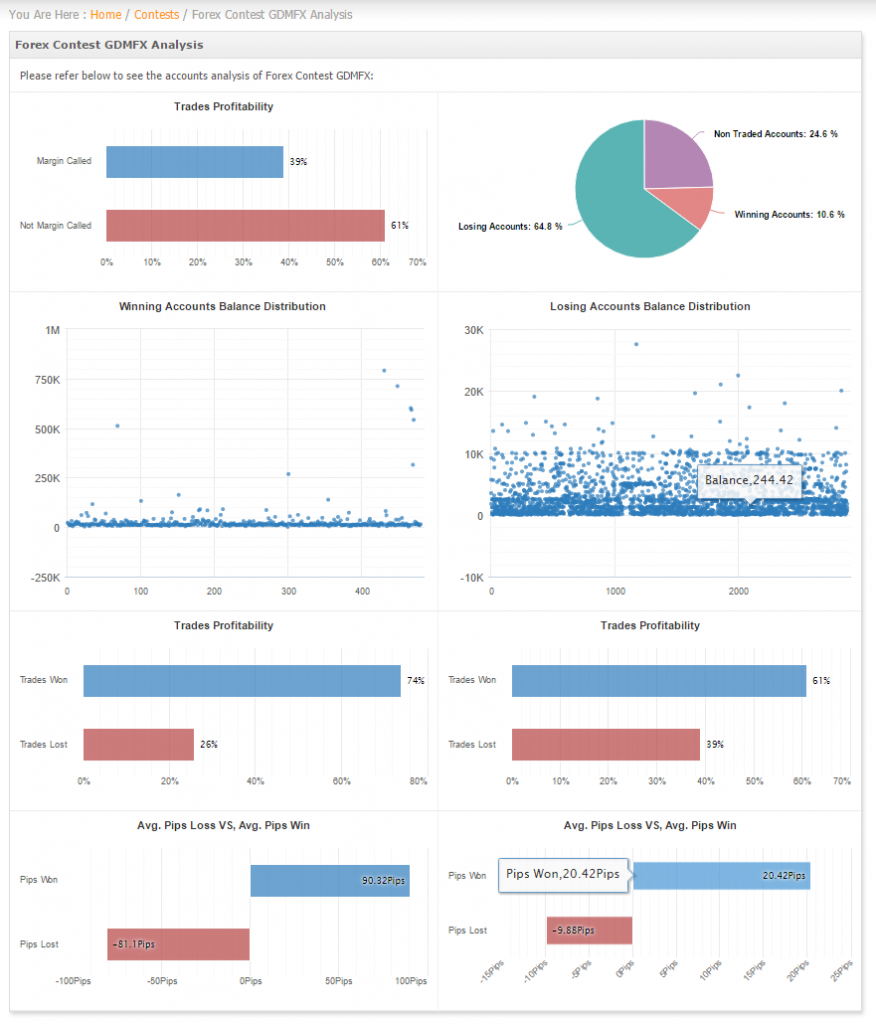 Moreover, a high percentage (75%) of registrants participated in the contest of which over 10% were profitable.
Trades profitablity was very much similar between winning and losing accounts: 74%/61% of winning trades and 26%/39% of losing trades, respectively.
Avergage trade result in pips showed that winners had on average 4.5 times larger win than of a losing account as well as 8 times larger losses.
Thank you all who took part in the contest and see you next time.
If you have any feedback or comments, we would love to hear it.
Have a great weekend,
The Myfxbook Team.