We are pleased to announce the winners of our latest contest that was hosted by Vantage FX:
The winning participants get a live funded trading account with the following balance:
1st place: $3000
2nd place: $1500
3rd place: $500
Analysing the comepitor date we can see that only 52% were margin called and rather a high number of winning accounts (9.8%):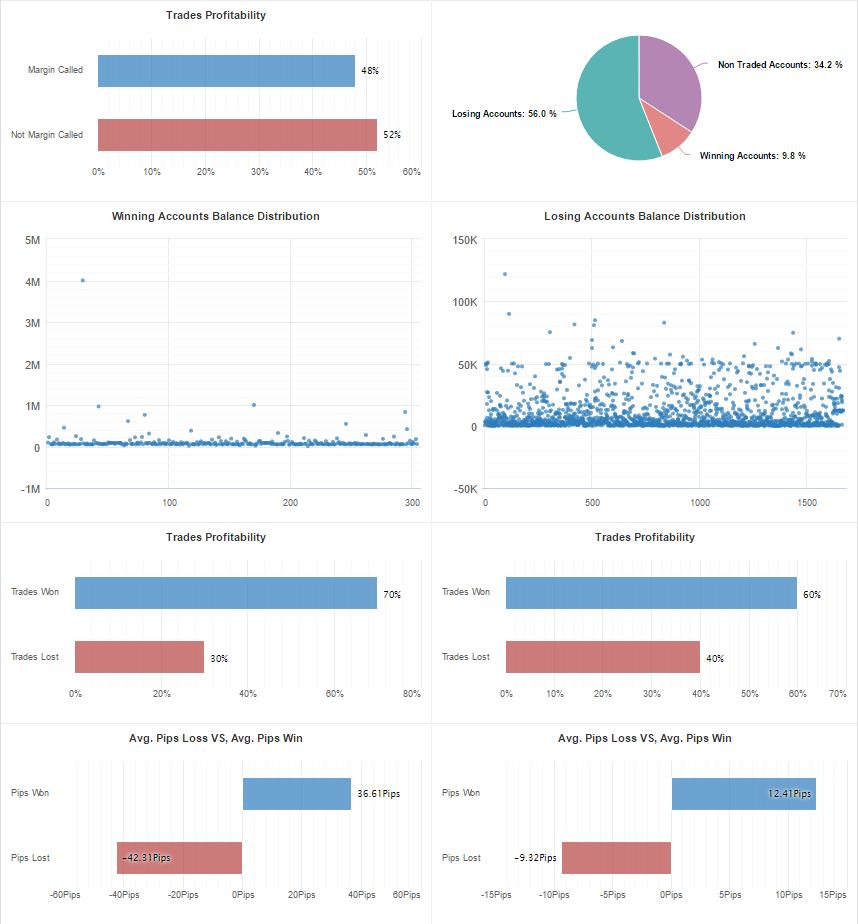 Winning accounts had a smaller TP than SL vs the losing accounts which had a higher TP than SL. Both losing and winning accounts had a similar win ratio.
This is the 34th contest on Myfxbook and we want to thank all of the participants and followers.
See you in the next contest!
Best Regards,
The Myfxbook Team.