We're happy to announce the winners of our recent live forex contest sponsored by MaxFX, which closed on Friday.
The top 3 traders received the following prizes:
Looking at the figures of the content, we see that it had a lot of interest among trades (over 600 registrations), however only 5.5% of traders have met the requirements of the contest and traded.
Losing and winning traders had a very similar trade profitability (60% win / 40% loss vs 76% win/24% loss) however average win of winners was one third of losing accounts, meaning take profit levels were much smaller as well as stops were tighter. To see the complete analysis, please go here: https://www.myfxbook.com/contests/live-forex-contest-maxfx/34/analysis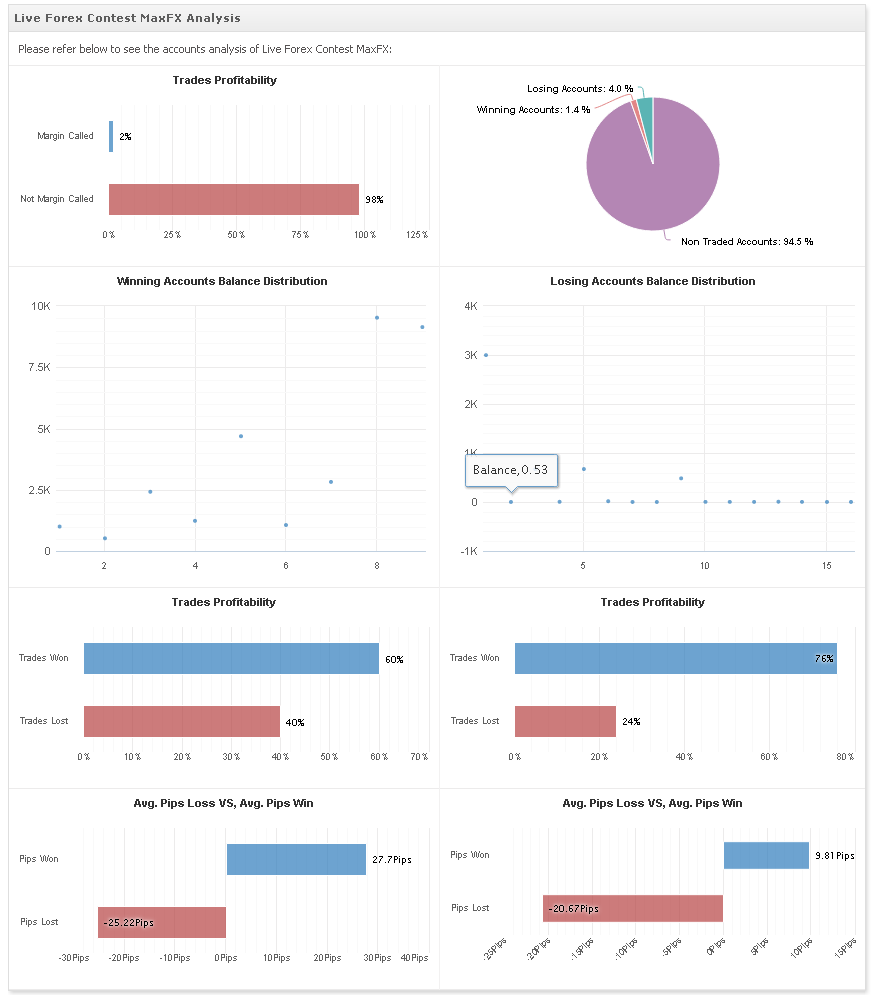 Have a great weekend,
The Myfxbook Team.