We're excited to unveil a very useful feature – the trade browser!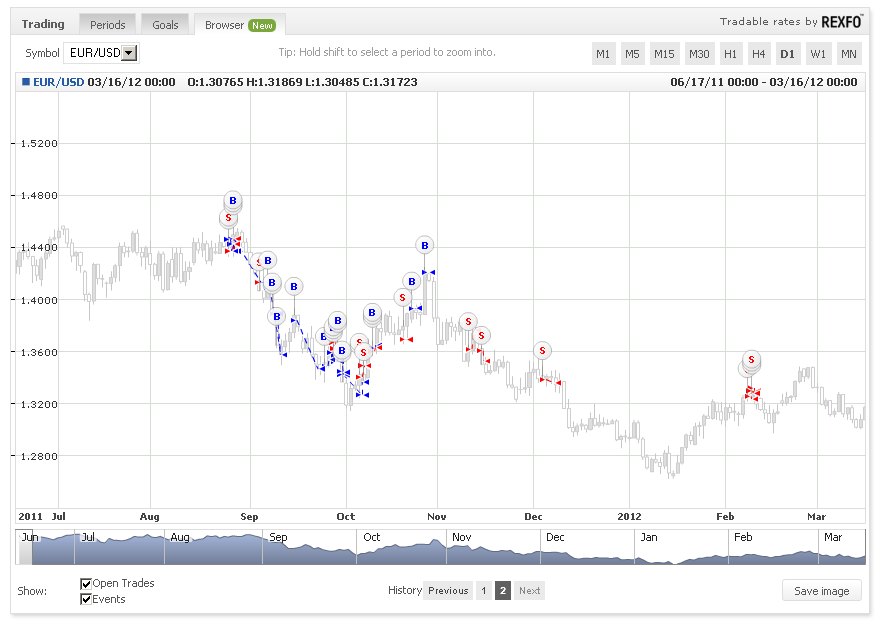 Browsing through your trades (or of others) can be done either by:
(1) going to the browser tab in the trading window to view all trades at once

(2) clicking on a specific trade in the trading activity to view it

You can browse your trades in over 30 different symbols in 8 different timeframes! You will be able to see the exact entry and exit points in the chart, along with the trade's data when hovering over the trade's event or clicking it to lock the tooltip (it will even include your trade comments and attachments for easy review):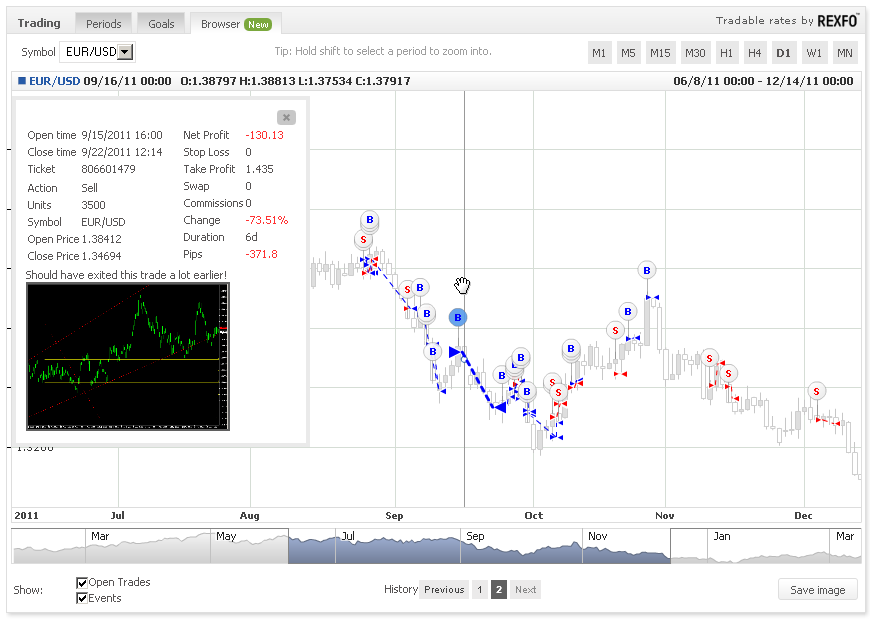 Also, you're able to save screenshots of your trades, just as they're seen in the browser tab.
As always, do let us know if you have any feedback, comments, or suggestions.
We've also added some minor other features:
– Multiple comment search with custom analysis (up to 5 different comments):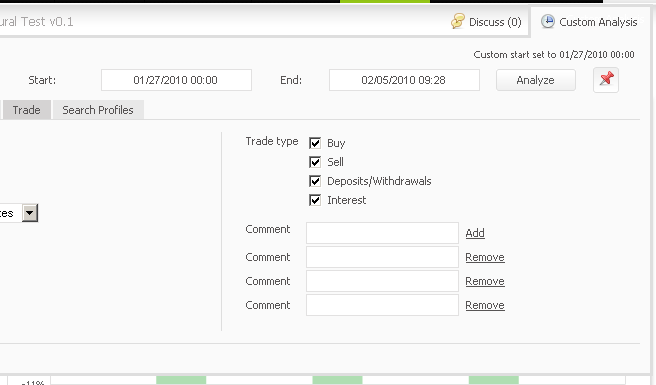 – Gain % for open trades:

Wish you a great week ahead,
The Myfxbook Team.