You've probably seen spread comparison engines before, however there is a common flaw in those engines  – they compare demo spreads which are not representative of real spreads.
We're proud to introduce you the most advanced real-time forex spread comparison engine out there, using real spreads only!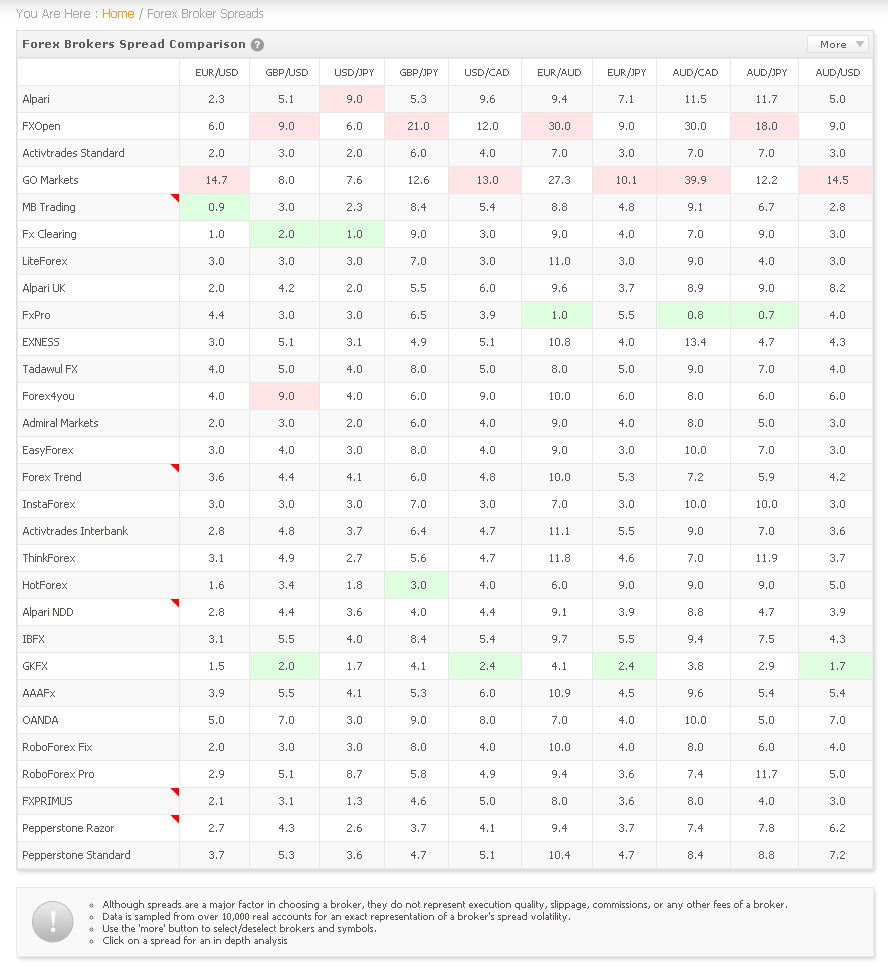 What's so advanced here you ask? Here's the complete list:
Real-time spreads comparison
Covers over 45 brokers
Covers 55 currency pairs
Distinguishes between different accounts types in the same broker (fixed spreads, ECN, NDD, etc').
Real spreads sampled from over 10,000 real accounts (no demo spreads!)
Determines brokers with better spreads for any time period you choose (up to 48 hours back), in real-time.
Determines spread averages and changes between different trading sessions.
Data is adjusted to match your local timezone
Provides broker's time in real-time
Spread charts can be saved to an image with a click of a button
Plots economic events on spread charts for a better understanding of a spread's volatility.
You can control which spreads and which brokers to compare using the 'more' button. Clicking on a specific spread will reveal the spread's high, low and average for each minute for the past 48 hours, among other metrics such as session averages and changes, and brokers with better spreads, based on the time frame viewed in the chart.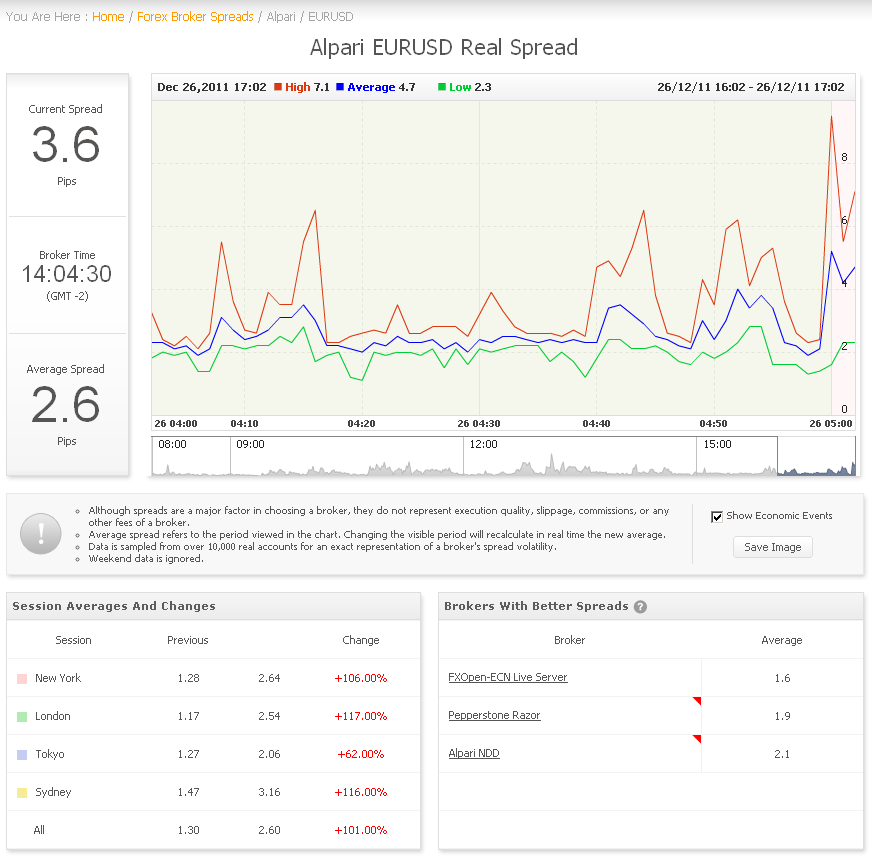 Please note that although spreads are a major factor in choosing a broker, they do not represent execution quality, slippage, commissions, or any other fees of a broker.
The new section can be found under the 'Home' tab or at the bottom menu, under 'Tools':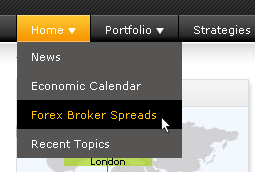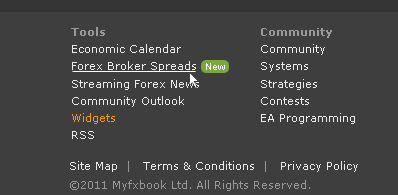 As always, let us know if you have any suggestions, comments or general feedback.
Regards,
The Myfxbook team.