We have several updates and features pushed out in this version update, several of which are to match our statistics to industry standards as asked by our members on a constant basis – it took us a while to complete this task, as it required a large change in our calculations.
So what has been changed?
Gain formula – there is a slight change in the gain formula – it is now time weighted, as required by the Global Investment Performance Standards (or in short "GIPS") published by the CFA institute. It now represents a value of a dollar which was compounded since the inception of the system.
Monthly change – the monthly change is no longer cumulative, but absolute, so it now shows the change per month based on the balance change during that month.
Monthly metrics now include 3 more metrics: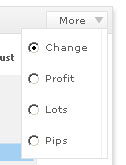 Pips: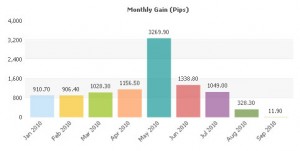 Profit: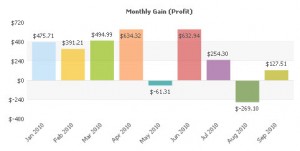 and lots: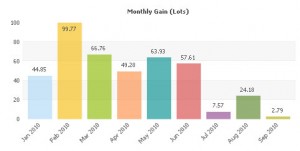 *The new metrics will become available after the next update of your account.
There is a new section waiting to be released next week, which should be very handy in your trading! Stay tuned!
Wish you a profitable week!
Regards,
The Myfxbook team.