We're happy to announce this great analysis addition to AutoTrade – slippage! In an effort to keep AutoTrade fully transparent, we've added slippage metrics which will tell you everything about your mirrored positions (unlike other similar services):
Open Slippage – The slippage between your entry price and the provider's.
Close Slippage – The slippage between your exit price and the provider's.
Total Slippage – The total slippage of the open and close.
The slippage data can be found in the AutoTrade tab, by clicking the '+' icon: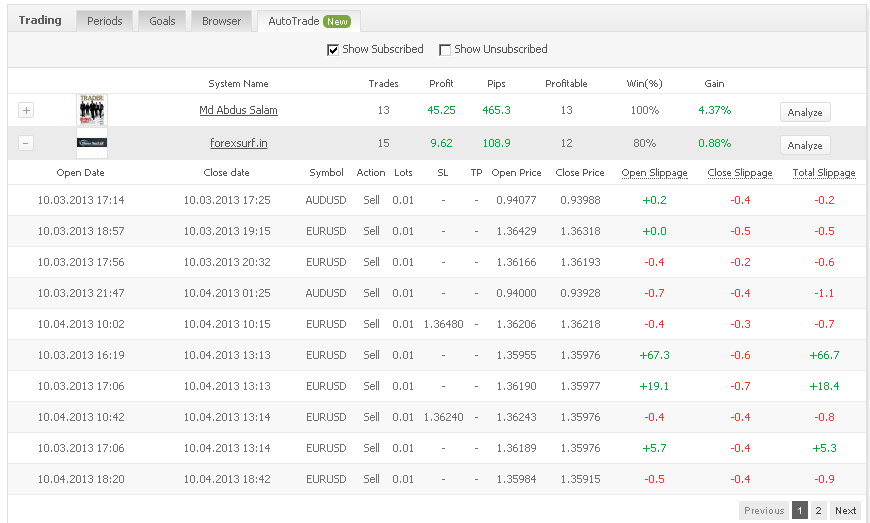 Positive slippage (in your favor) is marked in green while negative slippage (not in your favor) is marked in red. These metrics are available only with live AutoTrade accounts since demo accounts do not experience any slippage.
On the same note, we wanted to check the average slippage an AutoTrade user gets in an account and the numbers surprises us quite a bit: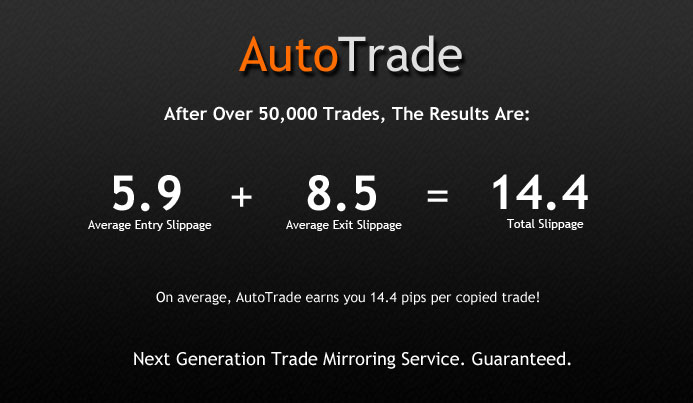 As you can see in the info-graphic, on average, a copied trade with AutoTrade profits an extra 14.4 of positive slippage! Still haven't used AutoTrade? Go here to start:
https://www.myfxbook.com/autotrade
Another great feature we've introduced is the search auto-complete; typing a letter in the search box will automatically complete results for users and systems:
Clicking on the 'Show All' link will revert back to the complete search. Important to note you can navigate the search results with your keyboard up/down buttons.
Best Regards,
The Myfxbook Team.