We're working hard to make AutoTrade even better than it is and here are the latest features added:
AutoTrade Grouping – Trades and orders are now grouped by the provider which makes it easy to see in real time each provider's trades/orders and profits: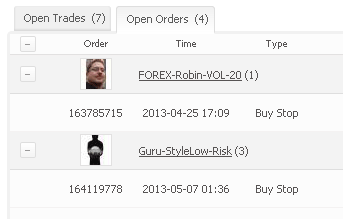 You can minimize/maximize each of the providers separately and collectively.
Provider pause mode – if you wish to stop a provider from making any new trades yet do not wish to remove it from your AutoTrade portfolio, you can do so with a click of a button.
The status of the provider can be clearly seen with a red/green state near the avatar: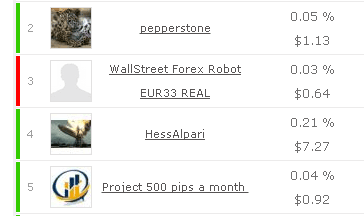 Advanced settings – which provide you complete control over the provider's settings.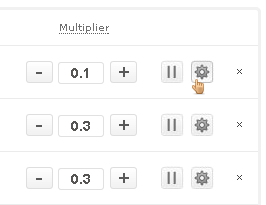 Clicking the settings icon will pop up the following options: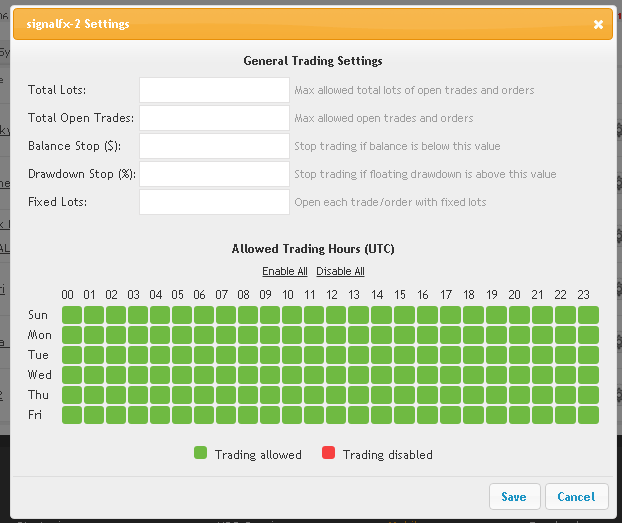 Total Lots – Max allowed total lots of open trades and orders
Total Open Trades – Max allowed open trades and orders
Balance Stop ($) –  Stop trading if balance is below this value
Drawdown Stop (%) – Stop trading if floating drawdown is above this value
Fixed Lots: Open each trade/order with fixed lots
Allowed Trading Hours – an easy to edit table to control the exact allowed/disallowed trading times for the AutoTrade provider.
New Trade/Order Email notification – you're now notified of any new activity in your live AutoTrade account, by email (Notifications can be disabled in user settings).
If you haven't tried AutoTrade, you can go ahead and open a free demo account:
https://www.myfxbook.com/autotrade
(Important to note that a live account is free also!)
All of the above features are based on your feedback so your help in shaping AutoTrade is much appreciated! Please keep your suggestions coming 🙂
Have a great week,
The Myfxbook team.